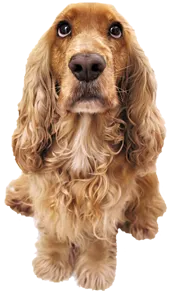 "Promoting Positive & Calming Methods"
LittlePawsOfHope - is a well trained team of passionate individuals, utilizing holistic caring methods for our doggie guest through training, boarding, daycare and grooming.
It is our mission to build bonding relationships with dogs and the people who love them through positive and reward based training methods. Giving owners real life skills to live in harmony with their pets and providing the best quality of life for all. A method of communication shared between you and your pet, for your life style. Sharing your life with a dog, or dogs can be a wonderful enriching experience, especially when your dog is well mannered and comfortable in a variety of environments, with people and other dogs. Learning to communicate with your dog in a calming and peaceful manner is our mission and your reward.
Our Philosophy
Possessing the understanding of scientific principles is a crucial factor in understanding how animals learn. Animal training skills are best performed by following the basic principles of learning theory. Here at LittlePawsOfHope we use positive training methods for all of our services only, which are reward based. Rewarding the behaviors that we want and ignoring the undesirable behaviors. Which have been proven more effective than adverse practices, training should never seem like a chore but simply fun for you and your dog alike.